Biography
Giorgio Pantano was born on 4th February 1979 near Padova, Italy. Giorgio's passion of motorsport started at the age of 10, making his first karting appearance in 1989. Fernando Alonso once called Pantano "invincible" and that in karting he had looked up to him as being "a really incredible talent." Giorgio's career in GT Racing started in 2013 with Bhaitech, competing in the International GT Open series in the Bhaitech McLaren MP4-12C . He adapted very quickly to GT racing and was crowned drivers champion.
Career
In his first year in Cadet karting he achieved the Italian and European titles. In 1994 he won the Italian and World titles in Junior karting and in 1995 and 1996 won the European Formula A title. In 1996 he was signed by AMG-Mercedes, from where he went through a difficult patch to enter Formula One racing. He entered the winter series of Palmer Audi in 1999 and tested for the Astromega Formula 3000 team before signing for the KMS team that would take him to race in Formula Three in his first year of single-seater racing. He won his first race and went on to win the title.

His first taste of Formula One came in 2000, when he was tested by Benetton. However, he joined Astromega in Formula 3000 in 2001 and won at Monza. That same year he tested for McLaren. In 2002 he tested for Williams and Minardi, but was unable to break into Formula One, so he signed for the Durango team and won two races in the International Formula 3000 series in 2003, which earned him third place in the championship. He nearly spent 2003 in Champ Car, but the BC Motorsports team with whom he believed he had a contract proved to be fake.

Pantano had been all set to make his Formula One debut for Jaguar, however two days before he was due to sign with the squad they concluded a deal with Christian Klien, who was able to bring $10 million of funding from Red Bull. The Italian instead signed for the Jordan Formula One team in early 2004, and after minimal testing his season proved troublesome.

In 2005 he raced in the inaugural GP2 Series season for the SuperNova team, alongside Adam Carroll of Northern Ireland, who defied expectations by outpacing Pantano. He also drove in the Indy Racing League for Chip Ganassi Racing in the two road-course races in the 2005 season. The team scaled back to two cars for 2006, signing champion Dan Wheldon alongside Scott Dixon. Pantano had several off-season Champ Car tests for PKV Racing and Mi-Jack Conquest Racing but they failed to result in a ride for the season and Pantano sat out most of the early part of the new season before finding a new lease of life in Giancarlo Fisichella's GP2 team FMS. After a crash on his first time back, Pantano impressed in the car, his experience gaining him solid points-scoring finishes in the second half of the season, including three wins. He raced for ex-Formula One driver Adrián Campos's team in 2007. On 30 June he claimed the team's maiden victory in the series, winning a chaotic feature race in France.

For the 2008 season he signed to partner Spaniard Javier Villa at the Racing Engineering team. Pantano started the season well, taking fourth and third positions in the Spanish feature and sprint races respectively. Things were even better in the Turkish feature race, for which he took pole and won the race. After a measured drive to fourth in the sprint race Pantano led the championship, but lost the lead to Bruno Senna following two retirements in Monaco. However he retook the lead following a win at the French feature race, in which Senna retired. Despite retirement in the sprint race Pantano left France with the championship lead. Following further feature race wins in both Britain and Germany Pantano increased his championship lead over Senna.

A bad weekend in Hungary dented his advantage but he bounced back with pole for the feature race at the new Valencia street circuit. Having led the whole race in dominant style Pantano faced the heartbreak of running out of fuel on the last lap, handing victory to Vitaly Petrov. However, Senna also ran out of fuel, and thus Pantano's lead was undamaged. With Senna retiring again in the sprint race, where Pantano finished third, the Italian held a 13-point lead in the series with two rounds remaining. At Spa-Francorchamps he qualified fourth, before a mechanical problem under the safety car dropped him down the order. Attempting to fight back, he spun at La Source with two laps to go, before running into Lucas di Grassi at the same corner on the final lap, causing him to be disqualified. At Monza, he took the GP2 crown, in spite of finishing 10th. His nearest rival Bruno Senna only finished fifth, thus handing Pantano the crown.

At the Silverstone race, Pantano became the most successful driver of all time in the F1 feeder championships (F2 / F3000 / GP2). His win in the Saturday race gave him a cumulative F3000/GP2 win tally of 14, taking him above the 13 F2/F3000 championship wins of Mike Thackwell and 12 European championship Formula Two wins of Jochen Rindt. (If non-championship wins are included, Rindt and other drivers exceed this total). Pantano's Silverstone win was his eighth in the GP2 Series, making him also the most successful driver in GP2 history.

Unable to find a drive in Formula One and unable to return to GP2 as former champions are not permitted, Pantano joined up with Superleague Formula to drive the A.C. Milan entry. Pantano won one race for A.C. Milan at the Magny-Cours round.

Pantano was linked to a return to the IndyCar Series in 2010, driving a Panther Racing entry. He instead signed on to drive in Auto GP for Super Nova Racing, finishing 13th in the championship.

Pantano is scheduled to return to the IndyCar Series in 2011 as an injury replacement for Justin Wilson in races at Sonoma and Baltimore. He does not seem to consider to racing again in Europe in the near future.

Pantano made a brief return to IndyCars in 2012, racing at the 2012 Honda Indy 200 at Mid-Ohio for Chip Ganassi Racing. He finished 14th after qualifying in 24th place. In 2013 Pantano competed in the International GT Open GTS class and won the championship with three wins and five podium finishes in 13 races. He subsequently switched to the Blancpain Sprint Series for 2014, sharing a Bhaitech-run McLaren MP4-12C with Fabio Onidi, with a view to pursuing a career as a sportscar racer. He also secured a drive at the 2014 Spa 24 Hours for Thierry Boutsen's Boutsen Ginion team, sharing a McLaren with Frédéric Vervisch, Olivier Grotz and Karim Ojjeh.
Career
Career summary


Races entered
226
Wins
24
Podiums
61
Pole positions
13
Fastest laps
22
Race win percentage
10.6%
Podium percentage
27%
National ranking
20th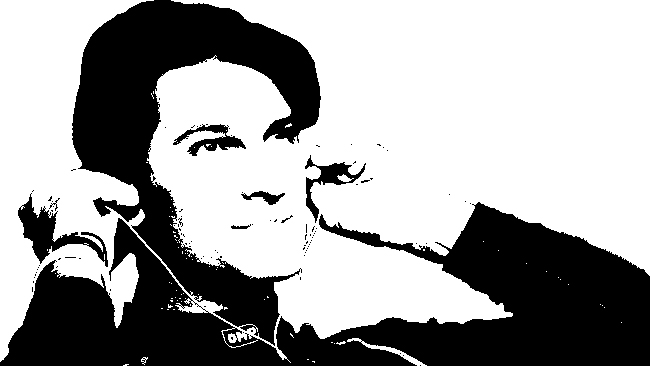 Racing highlights
| | | |
| --- | --- | --- |
| 2013 | 1st | International GT Open - GTS |
| 2010 | 13th | Auto GP |
| 2009 | 7th | Superleague Formula |
| 2008 | 1st | GP2 Series |
| 2007 | 3rd | GP2 Series |
| 2006 | 5th | GP2 Series |
| 2005 | 6th | GP2 Series |
| 2004 | na | Formula 1 |
| 2003 | 3rd | Formula 3000 International |
| 2002 | 2nd | Formula 3000 International |
| 2001 | 9th | Formula 3000 International |
| 2000 | 1st | Formula 3 Germany |
| 1999 | 3rd | Formula Palmer Audi Winter Series |
Karting highlights
| | | |
| --- | --- | --- |
| 1999 | 3rd | World Championship Formula Super A |
| 1998 | 2nd | World Cup Formula Super A |
| 1997 | 3rd | World Championship Formula Super A |
| 1996 | 1st | European Championship Formula A |
| 1996 | 2nd | World Cup Formula A |
| 1996 | 1st | Italian Championship 100 International |
| 1995 | 1st | European Championship Formula A |
| 1994 | 1st | Five Continents Cup Junior A |
| 1994 | 2nd | Andrea Margutti Trophy - 100 Junior |
| 1994 | 1st | Italian Championship - 100 Junior |
| 1993 | 2nd | Andrea Margutti Trophy - 100 Junior |
| 1993 | 1st | Rainbow Trophy Cadets |
| 1993 | 1st | Italian Championship - 100 Junior |
| 1993 | 1st | Green Helmet Trophy Cadets |
| 1993 | 1st | European Kart Cup - Cadet |